FREE 7-Day Training Video Series
LET US SHOW YOU EXACTLY HOW TO WORK MUCH LESS
DESIGN YOUR LIFE WITH A BUSINESS THAT YOU LOVE
Enter your name and email address and we will send the first video immediately to your inbox.
We value your privacy and will never share your information
What The Community Says About Stuart Ross & The Six Figure Mentors...
I really hope you know just how appreciated you are. I have been a member of the SFM Elite program for a little over 4 months now and I can't believe how much I have grown as an online business owner...I have learned more applicable knowledge in these last four months than I have in the last 6 years.
Ulises Rabeiro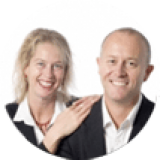 SFM Elite+ - DEA Gold Mentors
Because of this system, we are able to travel the world and live a lifestyle that most people would deem impossible until retirement age!
Greg & Fiona Scott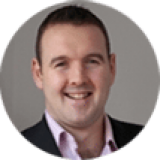 The training provided is world class. Whether you want the best skills to promote your own business or to learn how to make money on the internet. This training is an absolute must!
Liam Kearney
Six Figure Mentor Elite Affiliates - DEA Black
The basic SFM membership gives you the ability to incrementally master the foundational steps in becoming a digital marketer, whilst also allowing you the potential to "earn whilst you learn.
Lee & Tami
DURING THIS FREE TRAINING BOOTCAMP
YOU WILL:
Receive 7 easy to follow videos delivered directly to your inbox over the next week.
Learn from proven entrepreneurs how to create a thriving online business built on purpose and passion.
Learn money-making techniques that tie everything together into a proven strategy that really works!
Discover and join a community of people from all over the world who are building their ultimate lifestyle business and living their 'digital life!"
If you are a small business owner, entrepreneur, consultant, coach, or service provider looking to grow your business online, this training is for you. We can't wait to see you there!
We value your privacy and will never share your information